Innovations in safer online dating
At saucydates.com we are passionate about safer dating. As we provide a free to join service and options for totally free dating we are particularly exposed to scammers opening accounts to prey on genuine members. If we made all our members pay for dating then it would reduce fake accounts but as the fakes are backed by organised crime they would just use stolen credit card details and harm more people. We also don't want to charge people to join, we a proud to offer dating for free. We therefore feel we innovate in two ways. We focus hard on educating members on what to look out for as well as developing automatic systems to detect and delete abusing members. Together, our members and our coding can help.
It's a shame that fakes and scammers target websites and independent reports show that 1 in 10 profiles on many sites are fake. We want our members to be informed of risks so their dating experience can be fun, sexy and safe. Nothing is ever hidden from our members.
Reporting and blocks
Saucydates.com has a very powerful blocking and reporting tool. Rather than separate systems they are combined. In almost all cases if you want to report another member you would also wish to cease communication. With just 1 click you can choose the reporting reason and block.
Our moderation team will follow up, review the account and delete it if required. But most importantly the offending member will be removed from all of your account activity and you will be removed from theirs. To the offender it appears as if your account has been removed.
Education
Message warnings
The fake or scammer will always have to interact with you via a message. If our systems consider the person you are talking with as a high risk then their message to you is marked with a warning. You can read the message but the warning helps you be on your guard and educates every member on the site of things to look out for in the future.
Romance scammer page
Within the site we host a page fully dedicated in explaining why fakes exist on dating sites. It covers what to look out for and asks every member to hit the report button if they see any if the listed traits.
Notice:
As stated in our terms and conditions we do not perform background checks on our members, nor do we make any recommendations of members. All members must perform their own background checks on people they interact with on any of our websites.
Our awards
We have been a finalist 2 years running for the international idate awards.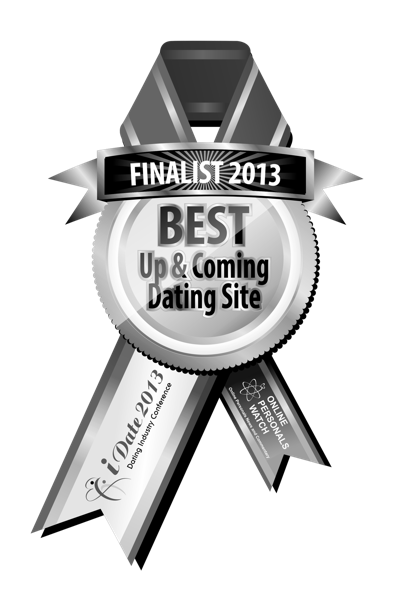 Security details
If you would like to get really technical we would love to share some of the
security
features with you. There is a vast amount of programming to help protect your data that you will never see.