Deleting your account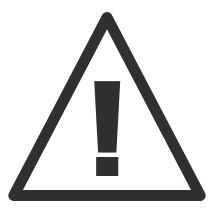 WE DO NOT DELETE ACCOUNTS VIA EMAIL REQUESTS. YOU MUST REMOVE YOUR ACCOUNT YOURSELF. THIS IS DUE TO SECURITY REASONS. THIS PAGE HAS ALL THE INFORMATION YOU NEED.
Why do we not delete accounts via email?
Email headers can be faked with ease allowing someone to send an email that appears from another user and therefore remove someones account maliciously.

Do you have VIP account?
If you have upgraded your account via one of our payment providers you must cancel your payment
before
you delete your account. Our system will block you from deleting your account if you have an active VIP account. This is to prevent you leaving but still being billed. Once your account has expired you can delete as normal. Below are our payment methods:
Credit card via CCBill
Visit www.ccbill.com and user their online form to cancel your payment.
PayPal® subscription
Login to PayPal and locate your subscription. You can then select cancel.
SMS mobile phone billing [UK customers only]
Text STOP to the number XXXXXXX. Ensure you use the phone associated to the billing.
Cash payments
No cancellation is required as the cash payment option is for a fixed period only.
Login and delete
If you're an existing member and have no active VIP account simply login and select the delete account option from the settings menu. Use forgot password if you don't know your details and remember to check junk folders.
Did someone make you a fake account?
Sometimes your friends may think it's funny to sign you up. Don't worry, as long as you did not login then your account will be removed after 48 hours. However, if you did sign in then you are counted as a 'real' member and you will have to remove your account via the method above.
Convinced you never joined?
In almost all cases this is simply user oversight, our site was established in 2007 and users have been known to forget they joined!
Privacy laws: Saucydates.com follows all of the privacy laws. If an account is created and not active (the user never logs in) then it is automatically removed after 48 hours. All our emails contain and 'remove account' information. All our emails explain how to adjust your privacy settings. You can only become a confirmed member after following a double opt-in process.