Romantic, sexiest and worst Christmas presents
If you haven't decided what you are buying for your partner / loved one this year then we have surveyed 5,421 people to find the top 5 best and worst gifts. We have complied a top 5 for males and females as well as the categories of worst, sexiest and romantic. We hope this gives you some inspiration and what to avoid at all costs?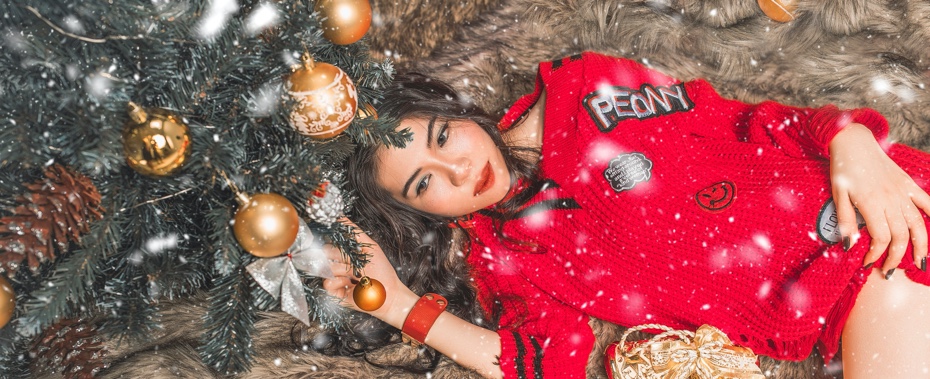 For him
Most romantic for him
1
Weekend away
2
Love letter
3
Framed pictured
4
Watch
5
Aftershave
Most sexy for him
1 Partner naked with a bow
2 Partner dressed up sexy
3 Naughty coupon book
4 Hand cuffs
5 Chocolate body paint
The worst for him
1 Socks
2 Tie
3 Electric tooth brush
4 Board game
5 Flowers
For her
Most romantic for her
1
Weekend away
2
Jewellery (engraved with message / names)
3
Romantic meal
4
Perfume
5
Champagne and chocolates
Most sexy for her
1 Sex toys
2 Lingerie
3 Massage oils
4 Hand cuffs
5 Blindfold
The worst for her
1 Domestic appliance
2 Candles
3 Boring underwear
4 Exercise equipment
5 DVD / Movie
Quote from our participants
S, Female, 54
The worst . . . A pack of cotton panties. 2 sizes bigger than I am!
S, Male 43
Most romantic . . . A plain and simple card that said everything they never wanted to say to me
J, Male, 27
I once received my girlfriend wrapped in Christmas paper. I was a real turn on to unwrap!
D, Female, 36
The worst . . . A food processor. Okay it's practical but we should buy that at the weekend if we need it, not for a Christmas present!
Z, Female, 23
He bought me vibrator, I'm just so glad I decided to open it on Christmas eve alone and not in front of my family on Christmas day!
Summary
The weekend away is a clear winner for everyone and you both get to enjoy it making it even better value! Combining that with something erotic or kinky will get you extra kudos. If budgets are tight then you can always give him yourself naked with a bow around your body, or for her massage oil and a home cooked candle lit dinner, but whatever you do make sure you don't give her the candle as a gift!